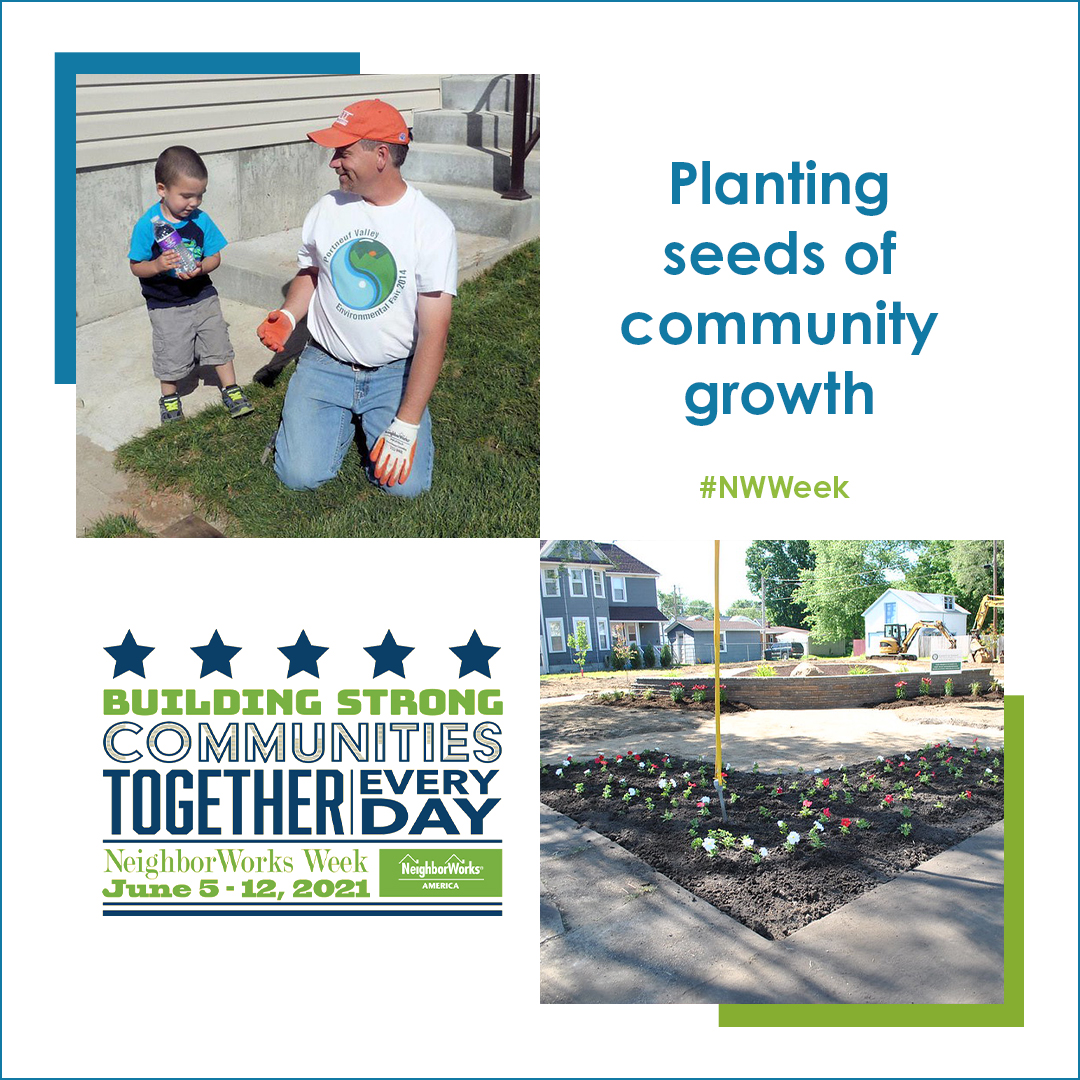 The HomeOwnership Center is thrilled for this year's NeighborWorks Week. Last year, like many celebrations, NWW events were done virtually or limited in the number of attendees.
This year, HOC is partnering with Highland Meadows and Highland Community Builders for an open house event opened to potential area homebuyers.
Though, HOC will be following all CDC guidelines and keeping the safety of staff and attendees as the highest priority, we are excited for the opportunity to chat with potential homebuyers about our services.
Here's what you need to know about the event.
When and where is the event?
The open house will be held from noon until 3 p.m. on Saturday, June 12. The house is located at 15 Grace Circle in the beautiful neighborhood of Highland Meadows.
What are the details about the house?
The house will soon be for sale and was constructed by the hardworking YouthBuild North Central team.
The house is 1,321 square-foot, 3-bedroom, 2-bathroom and includes: double-hung windows, front and back porch, refrigerator, dishwasher, garbage disposal and washer/dryer.
The YouthBuild crew expect to have the home completed by this summer.
What can attendees expect from the event?
Attendees will be given a tour of the home, the opportunity to learn about the home and other Highland Meadows lots, ask questions about HOC services and to complete the HOC intake form to begin the homebuying process. Masks will be required to enter the home.
This is a great opportunity for those on the market for a home to learn about how HOC's loan products, homebuyer education class and our budget and credit advising sessions
What if I can't make it to the open house?
No worries! The event will be streamed live on HOC's Facebook page. The livestream is expected to begin at 11:30 a.m.
So, if you can't make it, you can watch the event live or come back to our Facebook page later in the day!
We hope you will come out to celebrate this year's NeighborWorks Week and Home Ownership Month. Home ownership is so important for families, our neighborhoods and community growth!
If you have any questions, give us a call at 304-636-9115!