If you have purchased a home, congratulations on being a homeowner! You have successfully navigated what can be a very complicated process. However, your responsibilities do not end there. In addition to keeping up with your mortgage payments and property taxes, it is vitally important to maintain your home in good condition. The HomeOwnership Center wants to help you do all of that.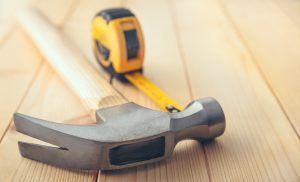 We offer a series of 1.5-hour Home Owner Finance and Maintenance seminars designed to give home owners necessary financial skills, as well as hands-on experience with various aspects of home maintenance and repair, such as:
Basic drywall repair/patching
Changing door locks
Caulk and its many uses
Seasonal maintenance
Basic tools a homeowner should own
These FREE seminars are held at the HomeOwnership Center's Elkins office. Each seminar runs approximately 1.5 hours, from 1 p.m. – 2:30 p.m. Refreshments are provided
Scheduled dates of upcoming Home Owner Finance and Maintenance seminars are listed below. Please note that this schedule is subject to change. Contact us at 304-636-9115 to verify dates and to sign up to attend. Space is limited!