Lending
We offer a variety of loans for home buyers and existing home owners at all income levels.
Learn More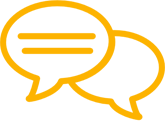 Advising &
Education
We offer personal advising services, financial coaching, and education courses to help you along the way.
Learn More
Home loans, home buyer education, and credit counseling for residents of North Central West Virginia.
Get Started Now
The HomeOwnership Center Makes Owning a Home Possible
The HomeOwnership Center located in Elkins, WV and proudly serving the communities of Barbour, Lewis, Pendleton, Pocahontas, Randolph, Tucker, Upshur and Webster Counties, is a not-for-profit, community based lending, advising, and educational resource for individuals and families of any income level. Through our vast network of partners, we provide competitive and affordable traditional and specialty home loans and assistance to a wide variety of individuals and families.
Are you a first time home buyer looking for expert advice on all your home loan options? Or are you a current home owner looking to refinance or relocate? Or maybe you are an individual who has been turned down by traditional mortgage lenders, The HomeOwnership Center has programs and services that may be the perfect fit for you.
At the HomeOwnership Center, we place strong emphasis on properly educating and advising our customers because an educated home buyer makes a better home owner. We strive to equip each and every customer who walks through our doors with the advice needed for lasting financial, credit, budget, and home ownership success. Our passion and dedication to helping the residents of North Central West Virginia truly sets us apart from traditional lending institutions.
If you are looking for one on one service, and expert advice and counseling that will show you every possible option available, then look no further than the HomeOwnership Center.

Call us today at 304-636-9115 to schedule an appointment.
Customer Reviews
Home Buyer Education Evaluations
"Great source of knowledge! Will likely use HomeOwnership Center in the future." Jan 2018
"Both instructors clearly knew the information back to front." May 2018
"I think this was an important class and the instructor, Carrie did excellent." June 2018
"5 stars. They really know the material and explain it well. Great personalities!" July 2018
"I have 2 people I can trust in my corner! Carrie and Tawnya are very caring and informative. There is so much you really don't know until you attend this course." August 2018
"Great, excellent, funny!" August 2018
"The training was excellent, and everything was explained well. I would recommend (Home Buyer Education) because you learn a lot." October 2018
"Skill 10/10. Knowledge 10/10. Method 10/10. It (Home Buyer Education) is very useful for adult life and should be taught in high school classes. I recommend this to everyone looking to buy a home." November 2018
"The Home Buyer Education class has taught me so much about what to look out for during the home buying process. I told my family, anyone buying a home should take this class." Cody, Tucker County, January 2018
"I honestly wish we had taken this [Home Buyer Education] class before we bought our [first] house! We would've known what different loans were out there and what is a "no-go" as far as problems reported in the home inspection. This class was super helpful for buying our new home!" Amanda Trainer, Pocahontas County, September 2017
"I've been super busy with working, moving and trying to get everything settled in with the new house. But I just wanted to take a minute to let you know I appreciate everything that you've done for me and sticking by my side during this whole process! I know it was a long ride but it was well worth it! You did a lot more for me than I ever expected! I also appreciate how you were on top of things and how you kept me informed every step of the way.  Anyways thanks a bunch, hope you have a great weekend! "  Hannah Williams February, 2021
"Everybody (at the Homeownership Center) was GREAT! I am very pleased! They went above and beyond to help us buy our home." B. Harper, Elkins April 2019
"You guys are Awesome!!! Thank you for making this an easy and amazing experience!" Jeff Kresch, Jr.
"The experience was so easy and non-threatening. It was extremely easy, from beginning to end. [HOC staff] made it all go seamlessly. The organization of everyone at the HomeOwnership Center was impressive. A great big thank you to all!" Diane Baisden, Tucker County, May 2017
"My experience while working with the HomeOwnership Center was a very good experience. They are very patient and helpful. Every time I had a question, they were prompt to answer it and never got aggravated. I am so very thankful for all their help." Lydia Stevens, Randolph County, May 2017
"I am thrilled that I was given the chance to become a home owner with all of the resources the HomeOwnership Center had to offer. I knew nothing about the process of buying a new home and they took me step by step to get my dream home. I have never been happier now that we have a place to call home and it is because of the HomeOwnership Center. They are amazing and I am forever grateful!" Lannette Stanley, Randolph County, April 2017
"The people at the HomeOwnership Center were very helpful and informative. They processed my information and returned my phone calls in a timely manner, and they answered all my questions to the best of their knowledge. Everyone was friendly and welcoming, and they provide very good education for home owners. Over all, I was quite satisfied. I have already suggested them to a friend who is looking to purchase her first home." Anonymous, 2017
"My experience working with the HomeOwnership Center was great. Tawnya and Joe are very knowledgeable about the home buying process. Any questions I had were answered quick and concise. They gave me the information I asked for and needed rather than documents I didn't. They didn't push for me to buy a home…They also told me if I needed help budgeting after I bought my home to come back to them." Anonymous, 2017
"Amazing experience!! Thank you so much for coaching me into a great credit score!! I will share my amazing experience with everyone that is interested in buying a home but needs guidance and assistance. This experience has improved my life!!" J Bunnell, Tucker Co. 2/13/19
Serving People Across the State of West Virginia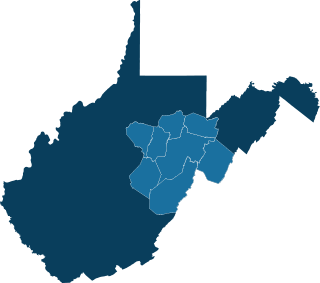 If you are outside of our traditional service area and are interested in our services, please reach out to us! We may be able to help!
News & Event Information
It's a challenging housing marketing right now and it may seem like reaching homeownership is impossible. We're here to tell…
It's a challenging housing marketing right now and it may seem like reaching homeownership is impossible. We're here to…
Read More News