Our knowledgeable and friendly staff has many years of experience helping West Virginia families plan for and finance the home of their dreams. We are here to answer your home buying questions, help you improve your financial stability, and get you mortgage-ready and on the road to home ownership. With the many resources at our disposal, our expert staff is here to make your home buying experience as smooth as possible. We look forward to helping you.
The Dedicated Staff of the HomeOwnership Center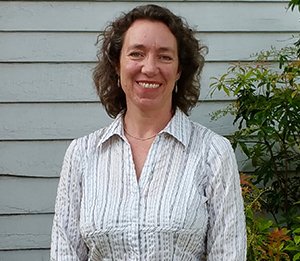 Kate Somers
Executive Director
(304) 636-9115, ext. 10
ksomers@hocwv.org
Kate became the HomeOwnership Center's Executive Director in February 2016. Before taking this position, Kate served as Program Manager for Highland Community Builders, where she was responsible for sales, marketing, financing and customer relations for the Highland Meadows neighborhood. Prior to that, Kate was employed by the HomeOwnership Center from 2004-2008 as a Housing Counselor. Kate moved to Elkins in 2004 from New Mexico, having spent five years as Program Director for the Greater Albuquerque Housing Partnership.
Kate resides in Elkins with her husband and two children. She is a member of the Elkins Planning Commission and serves on the board of directors for Highland Community Builders.
"I am so pleased to be back at the HomeOwnership Center. We have caring staff who go the extra mile with every customer to help them realize their dream of home ownership. It is great to be a part of an organization that is making a positive impact on the lives of individuals and families, and really, on the community as a whole."
---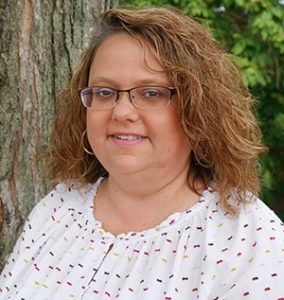 Tawnya Holbrook
Home Ownership Advisor
NMLS #364774
(304) 636-9115, ext. 2
tholbrook@hocwv.org
Tawnya Holbrook joined the HomeOwnership Center, Inc. in 2008 as the Housing Counselor, became a Loan Originator in 2011, and in August 2019 returned to her counseling roots.  Tawnya has worked in the housing industry since 2001 when she obtained her West Virginia Real Estate licenses and later became an Associate Broker.  Tawnya is a licensed Mortgage Loan Originator in the state of West Virginia.  She holds a Professional Certificate in Homeownership and Community Lending through the NeighborWorks Center for Homeownership Education and Counseling, along with certifications in Homeownership Counseling, Pre-Purchase Homeownership Education and Post-Purchase Homeownership Education.  As the Home Ownership Advisor, Tawnya will work with you every step of the way as you get prepared to become a home owner.
Tawnya enjoys camping and boating with her family.  She resides in Randolph County with her husband, son and her 3 fur babies, Roxie, Milo and Ginger.
"I love having a career where I truly feel like I'm making a difference in my community.  Nothing is more fulfilling than seeing my customers achieve the dream of homeownership."
---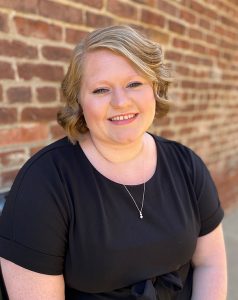 Jami Carpenter
Home Ownership Advisor
(304) 636-9115, ext. 4
jcarpenter@hocwv.org
Jami joined the HomeOwnership Center's team as a Home Ownership Advisor in August 2020. She is a graduate of West Virginia Wesleyan College and has a degree in psychology. Jami has worked in human services since graduating in 2014. Jami hopes to be the missing link between you and your goals!
Jami grew up in western Monongalia County. She now resides in Weston and has a love for crafting and her cat Cleo. She also teaches Parenting Apart classes once a month and loves getting the chance to help the community.
"The services we offer are like nothing I've ever heard of anywhere else! The feeling of being able to help someone to achieve their lifelong goal of owning a home, with services that can really make a difference is what makes it all worth it to me."
---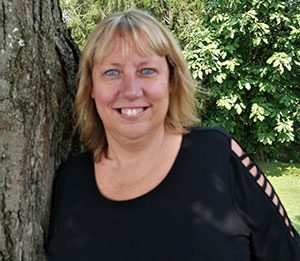 Chris Vance
Loan Originator
NMLS #2122155
(304) 636-9115, ext. 6
cvance@hocwv.org
Chris Vance joined HomeOwnership Center's staff in February of 2021 as a Loan Specialist, quickly completed all the required training and testing, and became a licensed Mortgage Loan Officer in April. Chris has a degree in Business Administration from D&E College. She spent more than a decade working for a local law firm where she prepared for and performed real estate closings. With that kind of background, Chris brings lots of valuable knowledge about the home buying process with her to HomeOwnership Center customers.
Chris grew up in the Canaan Valley area of Tucker County, then moved to Elkins where she resides with her husband, Dave, and two fur babies. She loves spending time outdoors and being with her family.
"I am so glad to be part of the HOC team. I want to help community members meet their goals of homeownership, and I want them to know that I will be with them every step of the way during the process."
---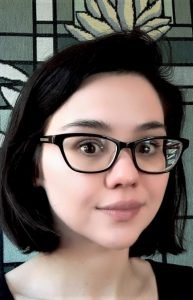 Sarah Goodrich
Marketing and Outreach Coordinator
(304) 636-9115, ext. 18
sgoodrich@hocwv.org
Sarah joined the HomeOwnership Center in March of 2021 as the organization's marketing and outreach coordinator. She is a graduate of Fairmont State University having received a bachelor's degree in English and a minor in Journalism. Sarah has worked for two West Virginia newspapers and currently is a content writer for a local public relations/marketing agency.
Sarah is looking forward to getting the word out about the things the HomeOwnership Center is up to!
"I'm excited to share the stories of happy customers and get more information about the awesome services and programs to our communities and counties in our service area. The HomeOwnership Center has so many great resources and tools for potential homebuyers that few people know about; I'm hoping to change that!"
---
Contact us today at 304-636-9115 to schedule an appointment or to discuss how we can help you.