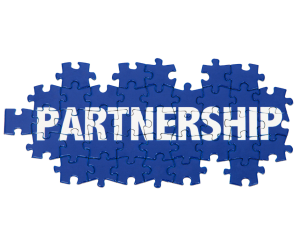 A determined local man was able to reach home ownership and establish financial security with the joint forces of the HomeOwnership Center, Inc. and Randolph County Housing Authority's Section 8 Housing Program and Financial Opportunity Center.
A few years ago, a fire occurred at Richard Smith's home, and he lost his tools that he used to complete odd jobs for work. He eventually started a new job; however, he was laid off during the start of the COVID-19 pandemic when Gov. Jim Justice declared a State of Emergency.
Richard was in a dire situation, with housing and financials, and was unsure what his next move should be. He reached out to the Randolph County Housing Authority and enrolled in the Family Self Sufficiency (FSS) Program in April of 2020.
FSS is a program that enables HUD-assisted families to increase their earned income and reduce their dependency on welfare assistance and rental subsidies. It's typically more beneficial for the tenants to enroll when they have no income, so their escrow grows more quickly.
In March of 2021, Richard completed the intake for the Financial Opportunity Center, which works with clients to assess and enhance financial affairs.
"Our main focus with him was to help him build his credit, work together to build a realistic budget for him and his family, and to support him through any struggles or new experiences he goes through on his path to becoming a homeowner," said Lexi Taylor, Economic Stability Coach for the FOC.
Richard signed up for the Twin Accounts program through the FOC in November 2021. He made all his payments on time and completed the program in October 2022. By March of 2021, Richard had built his Equifax score up to 608, and today it sits at 647!
He worked with the FOC to build basic budgets, and even took the initiative to begin independently creating monthly spending plans.
"Richard was extremely dedicated to growing his financial literacy and developing healthy financial habits," said Taylor.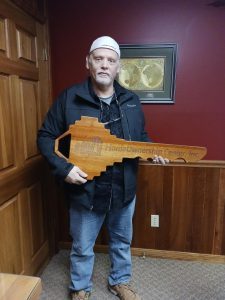 Richard frequently met for financial coaching meetings while he maneuvered the ups and downs of the home buying process.
"Anytime he set a goal for himself, we could be confident that he would achieve it," said Taylor. "If he set his mind to it, nothing was stopping him. Richard has been an amazing client to work with, and we couldn't be prouder!"
Through the Randolph County Housing Authority and HomeOwnership Center, Inc.'s Section 8 to Home Ownership program, Richard closed on his home in Highland Meadows in January 2023 with a USDA 502 Direct Home Loan.
"The USDA 502 Direct Loan program allows borrowers like Richard that have no credit history, along with the combination of other benefits that he receives, like the Section 8 Rental Assistance Voucher and the Family Self Sufficiency Program, to be able to become homeowners when he would be unable to obtain financing through traditional means," said Tawnya Holbrook, HOC's Program Manager.
Highland Meadows is a neighborhood connected to RCHA that offers moderately priced housing.
"Highland Meadows is always happy to welcome new neighbors to the neighborhood, but this is a special case for sure! Gaining a new neighbor via a joint collaboration of our partnering agencies, not to mention the hard work of Mr. Smith; that is a real team win," said Heather Croson, Program Manager for Highland Meadows. "We wish Mr. Smith many happy years in his newly purchased home at Highland Meadows."
Richard also received pre-purchase counseling at HOC where he worked directly with HOC's Home Ownership Advisor and was given the tools on becoming a successful homeowner.
"My goal is to set up each individual who comes to the HomeOwnership Center for success as a homebuyer, "said Jami Stewart, HOC's Home Ownership Advisor. "I go over their credit, debt and income to make sure they are financially prepared prior to moving onto the loan process. It's an important step in the homebuying process that can make a big difference for the individual."
In the two and half years, Richard got credit ready, earned over $14, 000 in the FSS Program and eventually bought his own home!
It's the dedication and teamwork of all of these organizations as well as Richard's willingness that make this story so impactful. Local organizations and accessible resources can make incredible differences to communities, and HOC is proud to able to offer services for all income levels.