HomeOwnership Center, Inc. is pleased to welcome Joseph Solberg to its Board of Directors.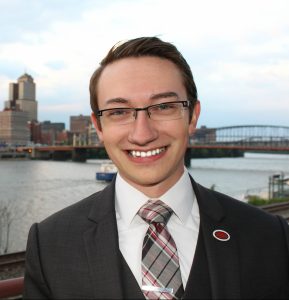 Joe currently serves as the Interim Finance Manager of the City of Weston, WV, where he is responsible for the financial oversight of the city and manages its $3 million budget. Prior to this role, Joe worked as the Assistant Finance Director for the City of Weston. He enjoys grant writing and program development and has an interest in economic development and social services.
Joe has also worked in the non-profit and public sectors which makes him a great member for the HOC Board of Directors.
"In my daily communications with citizens in and around Weston, in my experience working in social services, and in my own life, I hear the need for housing solutions. To buy and own a home is one of the biggest steps in achieving financial strength and stability," said Joe. "The more homeowner occupied homes our communities have, the stronger we are – that's why I am committed to the mission of the HomeOwnership Center."
Joe lives in Jane Lew with his wife Courtney, daughter Lydia, and two cats. He was a customer of the HomeOwnership Center in 2022.
Current members of the board include board president Steve Nida, vice president Brad Schumacher, treasurer Carrie Allender, secretary PJ Binns, Graham Godwin, Katie Marcum, Brittany Hicks and Joe Solberg.
Learn more about our board members here.