It's a challenging housing marketing right now and it may seem like reaching homeownership is impossible.
We're here to tell you homeownership IS achievable depending on some factors, including your affordability, the lender you choose and the home loan that you are approved for to close on your home.
In this blog, we'll discuss our FHA Home Loan, a loan that currently has a low credit score requirement and no income guidelines.
What is an FHA Home Loan?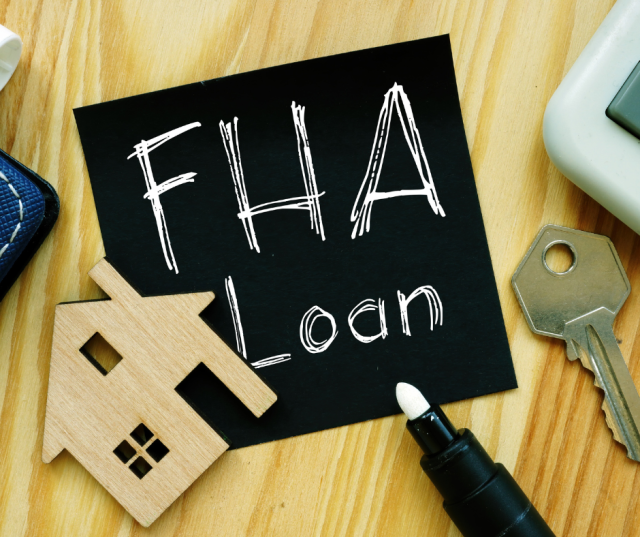 A government loan backed by the Federal Housing Administration.
What are the requirements for this loan option?
Minimum credit score required is 580. Borrowers must pay an annual fee for this loan. Borrowers will pay for the first year upfront then pay a monthly mortgage insurance fee.
Are there income guidelines that must be met?
No.
Is this loan option designed for first time homebuyers? Who typically fits into this loan product?
People who are over income for USDA usually fit into this loan program if the home meets the guidelines. This loan is not specific to first time homebuyers.
Does the house need to fit certain requirements?
Homes are required to meet guidelines for structural and safety soundness for this program. If guidelines are not met, issues must be fixed prior to closing.
What is the difference between a FHA Loan and USDA Home Loans?  
USDA loans do not require a down payment whereas FHA loans require 3.5% down. Both require the borrower to pay an upfront mortgage insurance type fee, and to continue paying a smaller amount monthly.  FHAs monthly Mortgage Insurance is less than USDA.
Reach out to our Loan Originator Chris Vance at 304-636-9115 for more details on this loan and our other loan options. To get started with the homebuying process and to find out if you're mortgage ready, click here.