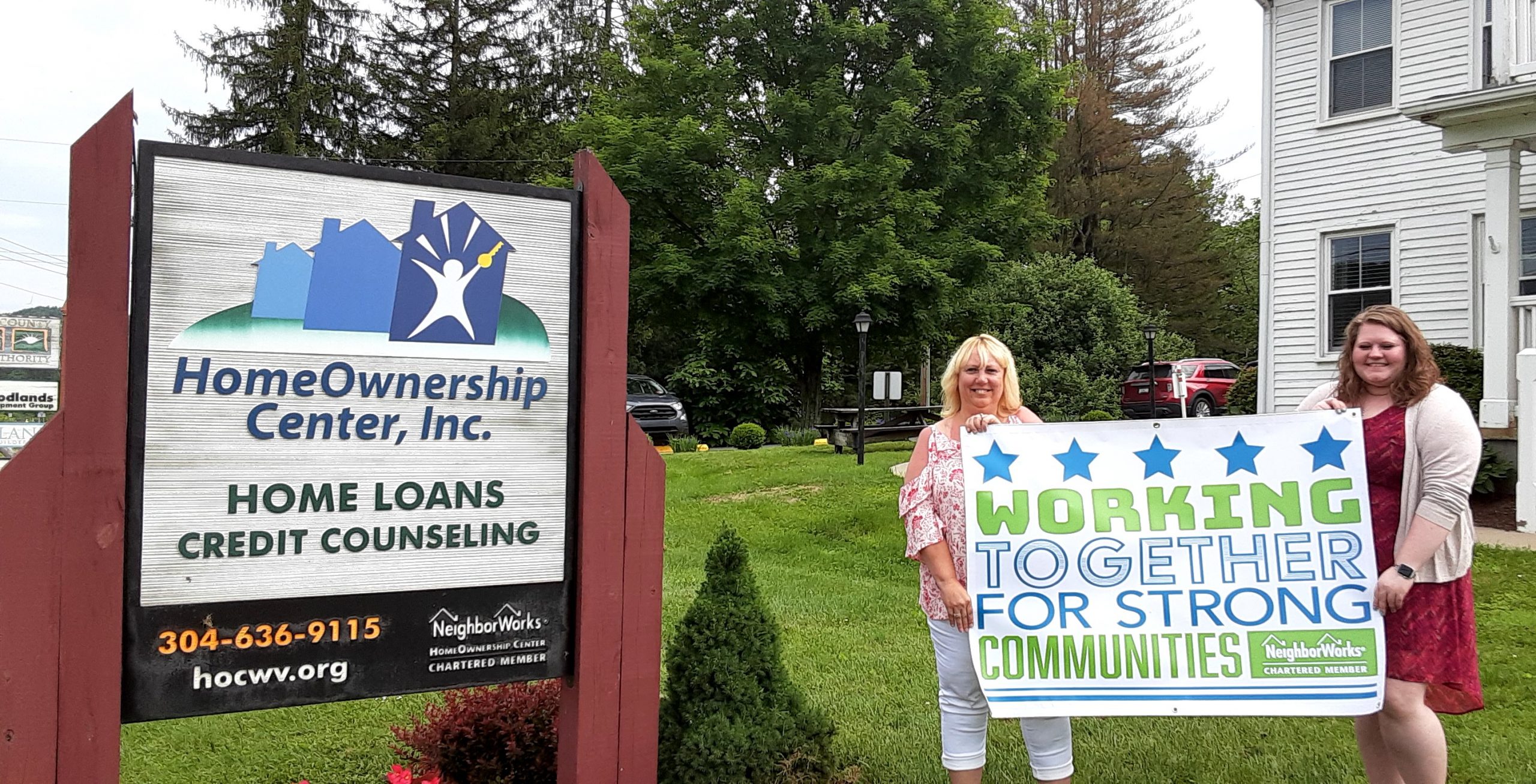 NeighborWorks America is a public non-profit organization dedicated to creating opportunities for people to live in affordable homes, improve lives and strengthen communities. More than 240 network organizations in the United States, District of Columbia and Puerto Rico are affiliated with NeighborWorks. The HomeOwnership Center is one of only two organizations in West Virginia that are members of the NeighborWorks America network.
For 40 years, NeighborWorks America has been supporting its housing and community development member organizations with funding, training, technical assistance, and a peer network full of great ideas and best practices.
What does being a NeighborWorks Organization (NWO) mean to the HomeOwnership Center, and how does this affiliation essentially help our customers and communities?
Grant funding helps HOC keep going
Every year, the HomeOwnership Center receives a grant of operating funds and loan capital which helps the organization to continue serving its community and allows us to provide our financial and pre-purchase counseling services to the community for free.
Provides resources to HOC and the community
With NeighborWorks as a key partner, the HomeOwnership Center has been able to bring resources and expertise to our service area. Our homeownership advisors educate and advise customers on how to become successful homebuyers through our Homebuyers Education course and budgeting counseling sessions. The loan capital HOC receives from NWA allows us to provide down payment assistance to 15-20 homebuyers each year.
NWA offers multiple grants, capacity-building and peer-exchange opportunities designed to help members, like HOC, expand their work, build new partnerships, and improve their performance. Connecting with NWA and other organizations when in need of guidance or resources is super easy and has been quite impactful on HOC and our team.
Ensures members are on the right track
To ensure that its network organizations are strong and healthy in their operations, NWA conducts rigorous assessments before their acceptance into NeighborWorks and every year thereafter. These assessments allow organizations to rethink strategies, enhance services and decide on what changes need to be made within the organization.
HOC is currently rated "exemplary" by NeighborWorks for exceeding their meticulous organizational performance standards.
Encourages HOC to celebrate NeighborWorks Week and National Home Ownership Month
June is National Home Ownership Month, and NWA has designated the first week of the month as NeighborWorks Week. During NeighborWorks week, NWOs across the country unite to celebrate our collective mission of "building strong communities together every day" in a variety of ways.
This year, HOC will be celebrating NeighborWorks Week by partnering with Highland Meadows and Highland Community Builders for an open house event. The event will provide a tour of home constructed by YouthBuild North Central, allow attendees to learn about Highland Meadows and HOC services and give folks the opportunity to complete HOC's intake form to begin the homebuying process.
The event will take place from noon until 3 p.m. Saturday, June 12 at 15 Grace Circle in the Highland Meadows neighborhood in Elkins.
#NeighborWorksWeek #NWW2021