The HomeOwnership Center, Inc. is excited to announce Tucker County native Chris Vance has joined the organization's team as a loan originator. Chris recently passed the pre-licensed education course and is a now a licensed loan specialist.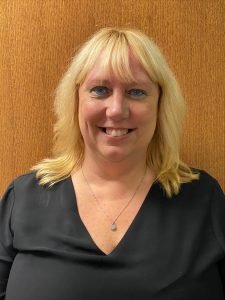 As a loan originator, Chris will prepare and review applications and work directly with customers on specific loan products offered through HOC. She will also assist customers from the start of the house buying process until closing day.
Chris received her associates degree in business administration from Davis and Elkins College. For more than a decade, she has worked for a local law firm where she prepared for and performed real estate closings. Chris's former experiences has helped her create professional relationships with local realtors.
Chris is looking forward to working with community members and helping our customers become successful homeowners.
"I'm excited to begin working closely with potential homebuyers and to be part of their journey of buying their first, or second, home," she said. "Homeownership is such a thrilling time in a person's life, and I'm more than willing to help find the perfect loan program that will make someone's dream come true."
Chris currently resides in Elkins with her husband Dave and two fur babies. She enjoys being outdoors and spending quality time with her family.