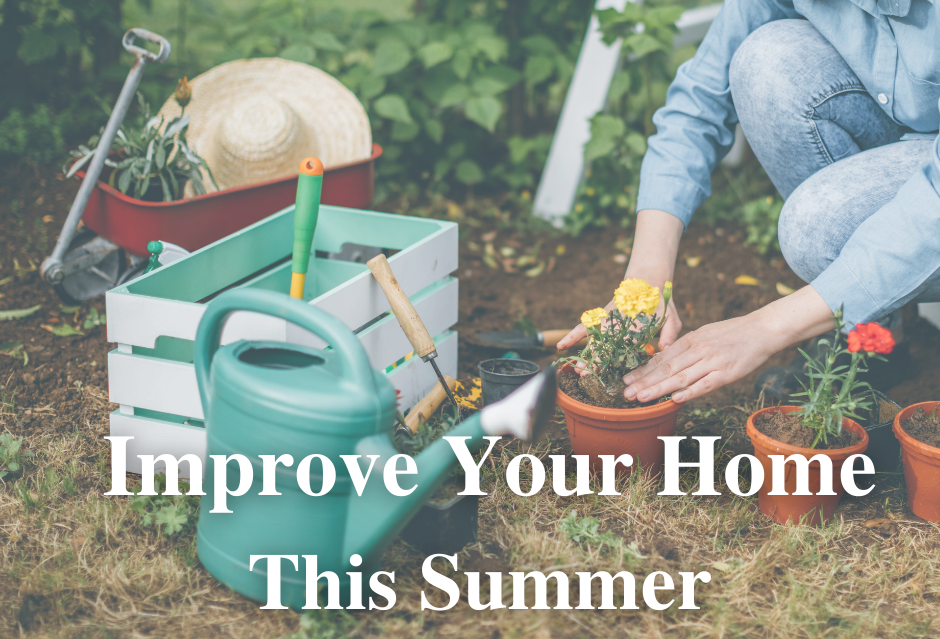 Ah, sweet summertime; a time to relax, explore the great outdoors and check chores off that to-do list.
Yep, summer can be the perfect time to start on those dreaded, but necessary home projects. Taking advantage of the warmer temperatures is also prime time to prepare your home for the winter months, whether it's replacing pipes or upgrading drafty windows.
Here are some tasks you might consider adding to your summer list.
Though temperatures have already hit in the 90s in the area, it's never too late to have your cooling system checked out by a professional. It's good maintenance to have your system inspected and serviced, your filters changed, etc. It's also a good idea to have your HVAC serviced before temperatures reach single digits this winter.
The frosty winters can certainly cause damages to a home's plumbing and pipes. Take advantage of the sunny weather by replacing any damaged pipes, check for leaks under sinks and the toilet system and find the cause of water stains that you've found on the ceiling.
It's better to take care of these projects before winter rolls around and you wake up to busted or frozen pipes.
Spruce up your Landscaping
Upgrading or introducing landscaping to your yard can make a huge difference to your home's appeal. Consider planting various flowers and shrubs to brighten up your space. Or maybe you have a specific layout you'd like to try – do it yourself or hire a local landscaping company.
Wanting to have more outdoor gatherings this summer? Update your backyard patio with some string lights, wicker outdoor furniture and outdoor plants.  Your place will surely be the weekend stop for friends and neighbors!
Take the chance to upgrade and enhance
Take any free time you may have this summer, to upgrade windows, deck/porch, steps, fencing or any damaged parts on your roof. Maintaining your homes home's exterior will help the longevity and real estate value should you decide to sell later on.
To enhance your home, consider pressure washing your porch, siding and any exterior spaces. Putting a fresh new color of paint on your deck or front porch can also be a cheap way to liven up your home.
Consider applying for a home improvement loan
Got a home project in mind but lacking funds? The HomeOwnership Center's Home Improvement Loans can help tackle most home repair projects. With its generous income guidelines and flexible credit score guidelines, our Home Improvement Loans could be what you need to replace that leaky roof or make special accommodations for a family member.
Interested? Give us a call at 304-636-9115 for more information on our home improvement loans.