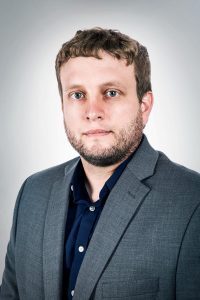 The HomeOwnership Center is excited to welcome Upshur County native Graham Godwin to its Board of Directors. Godwin assumed the position of executive director for the Randolph County Housing Authority (RCHA) in January of this year after longtime executive director Karen Jacobson stepped down from her role.
The RCHA delivers a variety of housing and community development services in north central West Virginia. RCHA regularly partners with HOC on its Section 8-to-HomeOwnership and Family Self-Sufficiency programs, and the HOC provides financial literacy programs for RCHA's YouthBuild program.
"I am committed to the mission of the HomeOwnership Center," said Godwin. "The organization has a positive impact on the communities it serves, and I am honored to be able to help add to its legacy of work."
Godwin received a bachelor's degree in political science from Shepherd University and a master's degree in political science from West Virginia University. His past professional experience includes serving as Director of Research at Orion Strategies, a strategic communications firm. Prior to Orion Strategies, Graham worked as a Grant Administrator for World Vision and as an NGO Development Consultant with the United States Peace Corps in Kyrgyzstan.
In his spare time, Godwin enjoys spending time with his family, being outdoors and cooking.
Current members of the board include board president Steve Nida, vice president Brad Schumacher, treasurer Carrie Allender, secretary PJ Binns, Graham Godwin, Katie Marcum and Brittany Hicks.
You can learn more about the board here: https: //hocwv.org/our-board/